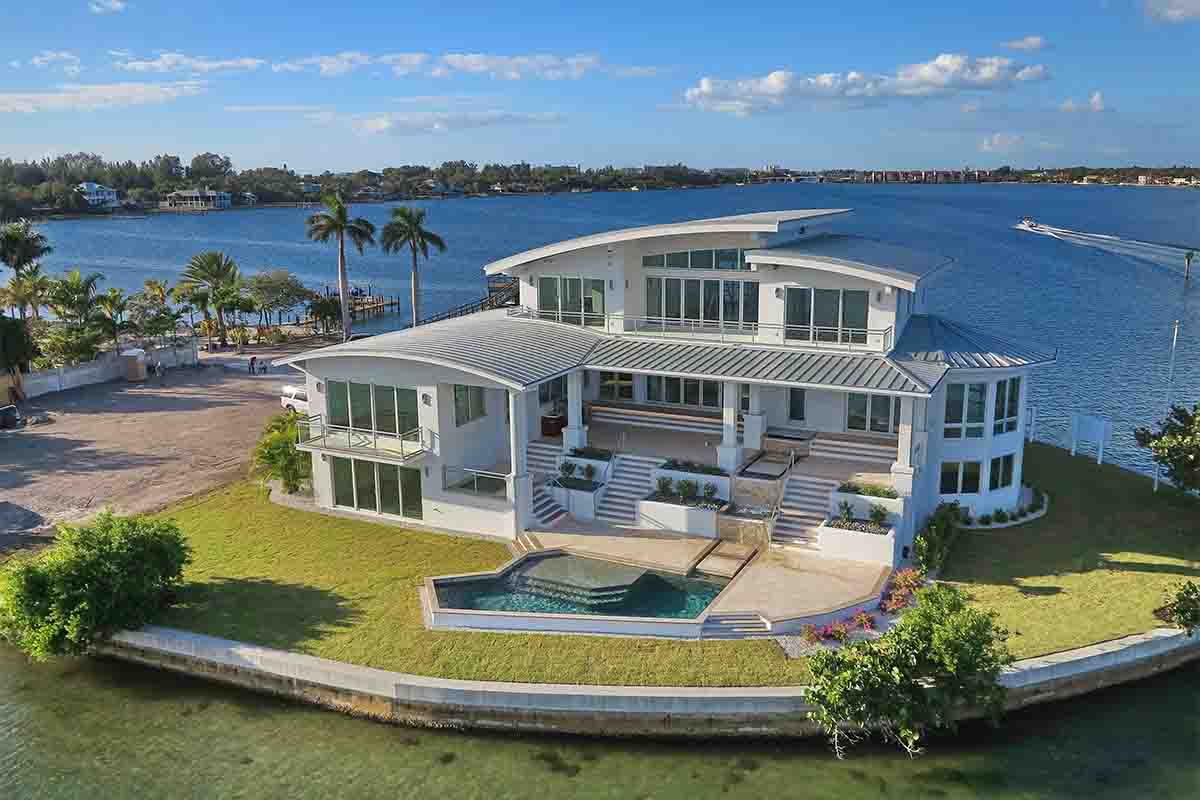 At Vertical|Design+Build, we follow the Design+Build philosophy to produce a custom home.
In order to explain what Design+Build is, it's probably easiest to start with an example of what it isn't.
First, there are (3) critical roles required to create a custom home: The Architect, The Interior Designer, and The Builder. A custom home project has the highest likelihood of success when all three of these people work together on the same team, toward the same vision, with a clear leader.
Why You Should Choose Vertical's Design + Build Service for Your Custom Home
The Design+Build Institute of America (DBIA) provided this helpful example that explains how a Design+Build project works :
"The (Owner) manages only one contract with a single point of responsibility (The Design+Builder). The designer and contractor work together from the beginning, as a team, providing unified project recommendations to fit the Owner's schedule and budget. Any changes are addressed by the entire team, leading to collaborative problem-solving and innovation, not excuses or blame-shifting. While single-source contracting is the fundamental difference between design+build and the old ways, equally important is the culture of collaboration inherent in design+build."
One company controls your entire project from design through construction streamlining the entire process, saving time and money, minimizing risk and eliminating unnecessary aggravation and delays.
At Vertical|Design+Build, we handle every aspect of your project from Concept-to-Creation®. Our team includes architects, interior designers, structural engineers, estimators, a general contractor, purchasing, project & construction managers, material suppliers and consultants who are all involved from the beginning and throughout the process. As the single point of responsibility and communication for your custom home, this team works together to ensure that your project vision comes to life on time and on budget!
Why Choose Design-Build?
Benefits of Design-Build:
Design+Build Saves Time
The Traditional approach to Building a new home can result in a lot of wasted time.
After you approve your architect's plans, the plans are sent out for proposals to perhaps (3) Builders. Those Builders then send the plans to their preferred subcontractors for bids.
During this bidding phase, there are typically many, many questions the builder and contractor need answers to which are to be addressed by the architect. These are sent to the architect by the builders in a Request for Information (RFI) format often with suggestions for the best manner to meet the architect's plan/intent. Questions are good. However, this back and forth takes time.
The Builders then collect the bids from the subcontractors to prepare their proposals, each a little differently, and then present to the client and/or the architect. It usually takes about (4) weeks, plus RFI time, to get proposals back from each of the (3) the Builders and then it can take a week or more to properly compare the proposals to be sure the client receives a true apples-to-apples comparison.
When you choose Vertical Design+Build, multiple phases of the project can be done simultaneously instead of sequentially, saving considerable time. Our team will begin defining budgets and produce and coordinate all preconstruction and build schedules during the design phase. Our experience in managing both the design and construction allows us to prevent delays that could otherwise extend your move in date.
In fact, according to the Design-Build Institute of America, Design+Build projects are delivered 102 percent faster than projects using traditional process.
Design+Build Saves Money
Design+Build construction also helps you keep costs under control. Since the builder and designer are one and the same, our staff collaborates from the start to recommend changes or suggest a few tweaks that will reduce costs without affecting quality. The ability to make informed financial decisions during the design will allow you to value engineer the project before it goes under construction.
In the traditional competitively bid process, when a project is sent out to Multiple Builders, often the builders will have their subs bid what is specifically on the plans, regardless of buildability (No joke), to avoid any additional costs that might jeopardize their contention to win the competitive bid or the opportunity for a potential project start. So, costs of any items not expressly or properly documented on the architect's or interior designer's plans would be the client's responsibility.
Design+Build Provides More Accountability & Minimizes Risk
The Design+Build process improves accountability and decreases risk by establishing a single point of communication as well as a single point of responsibility for both the design and construction phases of the project. You'll never have to deal with conflicting points of view or spend too much time trying to determine who's right during a dispute. If an issue does arise during the project, there is only one party who is responsible.
Design+Build is a Less Stressful Process
The traditional process requires much more work on the part of the client. They will need to check in with the various parties on a regular basis to ensure they're communicating with each other and that there aren't any snags. If there's an argument between any of the groups working on your project, you'll need to step in and serve as a peacemaker.
It's impossible to make building a custom home completely stress-free, but the Design+Build process comes close. With the entire team under the same roof, communication issues won't be an issue. In fact, problems can be solved quickly and easily and won't require any input from you unless the issue is major.
Design+Build Improves Coordination
It is much easier to coordinate the design, performance, and cost elements of the project when they are being performed by one company vs multiple entities. This flexibility and nimbleness of a Design+Build team translate to a more streamlined and efficient project due to quicker design time, fewer mistakes during construction, and an overall better experience for the client!
Choose Design+Build for Your Florida Custom Home
If you are considering building a custom home in Sarasota along Florida's beautiful Gulf Coast, please consider Vertical Design+Build – We can save you time, money, and frustration.
Give us a call. We'd enjoy speaking with you to hear more about your dreams!