DESIGN+BUILD
Concept-to-completion services for your dream home.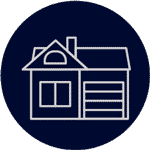 CUSTOM BUILD
Already have plans? We're ready to build.
"We chose to work with Grant Castilow and his team to create our wonderful new home. We were more than pleased…Grant is the best, and we would build with them again."
Dr. Sidney and Anita and Holec
"Of all the contractors I have worked with,  You are for sure one of the most organized and thorough. You have satisfied some of my most demanding clients."
David M -  Sarasota Construction Litigation Attorney
"If you are seeking an exceptional quality home, Vertical | Design+Build and Trade Mark Interiors is the team for you."
Anne Westman
"You have created a company that not only does what it promises, but over-delivers on those promises; providing excellent quality and timeliness at a very fair cost!"
Claudia Moricz, D.D.S.
"The design and quality that Grant Castilow and his team put in to the homes they build is unparalleled."
Linda and Patrick McLain
"Impressive attention to detail resulted in a beautiful home, elegant in its simplicity and livability."
Rick and Nancy Moscovitz
"We are so proud of our home, and we are still in awe of being able to live in such a sublime environment."
Dr. Sidney and Anita and Holec
"I would recommend Grant Castilow for any construction project, and would use him again."
Robert W. Geyer
"It was a breath of fresh air to rely on a trusted team for their vision and ability to create our home. It made the whole process very simple and enjoyable."
Anne Westman
"Grant Castilow and his team took our vision of our waterfront home, enhanced it, and then brought it to life, crafted to perfection."
Rick and Nancy Moscovitz
"To be close friends with your Builder after the project is complete says it all."
James Westman
"Woowwwwwowowoowow!  So impressed!!!  Thanks for all you're doing to speed everything along and all the work you're doing in such a professional, organized and exceptional manner; you're truly transforming our home in to a beautiful place!!!"
Mamie Cornish
"You are a great communicator and we appreciate it…wanted you to know."
Art Lambert
"Grant Castilow and the entire team at Vertical Design + Build are simply the best. Grant took over a stalled project which we had begun with another contractor and immediately got it back on track and completed ahead of schedule and under budget. When does that happen? I would highly recommend him for any new construction or major remodel project."
John Ferrari, Jr., Esq.
"Anthony Nuccio, Vertical Design+Build's Construction Manager, is the best guy ever!" 
Nancy, The Regency House Concierge
"Dear Anthony, Just want to thank you for helping me with the elevator pads – We appreciate your kindness and think you are pretty special."
At Vertical | Design+Build, we specialize in concept-to-creation services that will bring your custom dream home to life. Below are samples of some of the recent homes we have created for our clients. Click on any of the homes for additional details and photos.
COLORFUL KEY WEST COMMUNITY