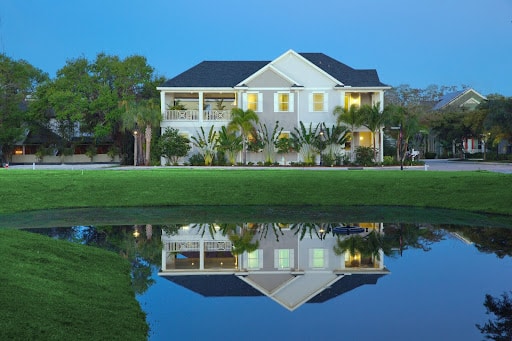 Vertical Design+Build has partnered with the Tampa Bay area's leading architects and residential designers to provide luxury home plan designs that are ready to be customized to meet your unique lifestyle needs. Starting with a floorplan that feels right for you and your family is a great way to expedite the design process for your new dream home.
Any modifications to the plans are possible. Small changes, such as removing a door, adding a window, or creating a third bay to a garage are simple modifications and will take little time. But keep in mind that more significant modifications, such as bumping out walls and making the home larger (or smaller) are more complex and take more time and resources than one might expect. Changes to one area might result in adjustments needed in other areas. For example, simply moving an exterior wall 12 inches will require the foundation, floor, elevations, and roof plans to be adjusted, which could also impact the plumbing and electrical systems.
Don't fret, as this is what we do at Vertical Design+Build! Our skilled team of architects, structural engineers, and professional interior designers will help you through this process and will make the recommendations necessary to deliver to you a fabulous home plan of your dreams.