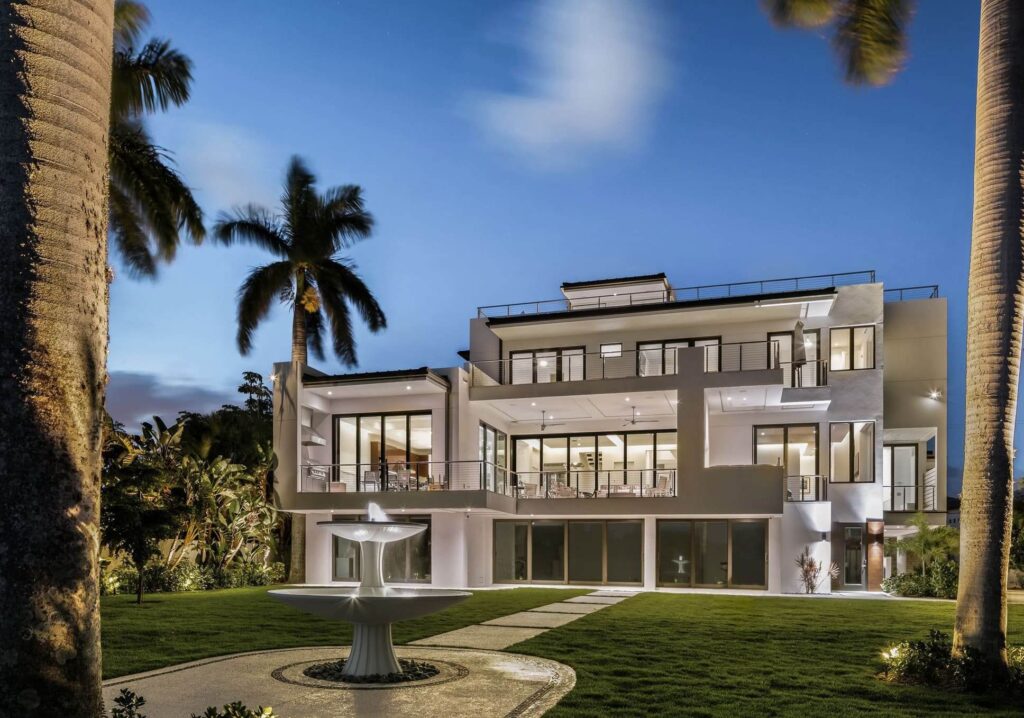 When you're building a custom home in southwest Florida, you may be thinking of a coastal vacation home or maybe a modern home with big picture windows to take in the views. Or maybe you have no idea what you'd like your dream home to look like, and that's okay! Here are some popular architectural styles in Florida to give you inspiration.
Beach
Of course, being here on the beautiful Suncoast it's not surprising that Beach homes are very popular. This style of home is typically on an elevated foundation and evokes a feeling of a vacation home. Features: porches, wood, elevated, wide eaves, waterfront
Colonial
Dating back to the 17th century, Colonial style homes are influenced by various European countries. Features: symmetry, shuttered windows, dormers, columns
Contemporary
Contemporary refers to building styles that are currently trendy. This style typically fuses interior and exterior design so there is a distinct sense of flow throughout the home. Features: clean lines, minimal, natural light
Cottage
Originally found in small towns and villages in Europe, cottages can be found throughout the United States in quaint residential communities. Features: cozy, informal, stone or wood siding
Craftsman
This style came about in the 20th century during the Arts and Crafts movement. Homes in Craftsman style typically are inspired by nature and use earthy colors. Features: earthy color palette, natural materials (wood, stone, brick), wide front porches
Farmhouse
Farmhouse style homes are a modern interpretation of rural family farm homes. Features: wrap-around porch, steeply pitched roof, shutters, gables, dormers, horizontal siding
Georgian
The Georgian style of architecture comes from the British monarch for much of the 18th century, who were all named George. This style is more common in suburban areas. Features: symmetry, brick, square, uniformity, utility
Mediterranean
Mediterranean styles are largely influenced by Greek and Italian architecture. These homes have a very distinct exterior style. Features: stucco, tiled roofs, bright and cheerful exterior colors
Modern
Modern architecture came about after World War II and has been very popular ever since. This movement is based on new and innovative technologies, like glass, steel and reinforced concrete. Features: clean, minimal lines, large windows, roof overhang, open floor plans, asymmetry
Ranch
This style is unique to the United States, and remains a popular choice since the 1920s. It is known for ease of construction and customizability. Features: single-story, L- or U-shape, attached garage, open floor plan
Which style is your favorite? Let us know in the comments!
At Vertical | Design+Build, our team will collaborate with you to design and build the custom home of your dreams. We look forward to working with you.