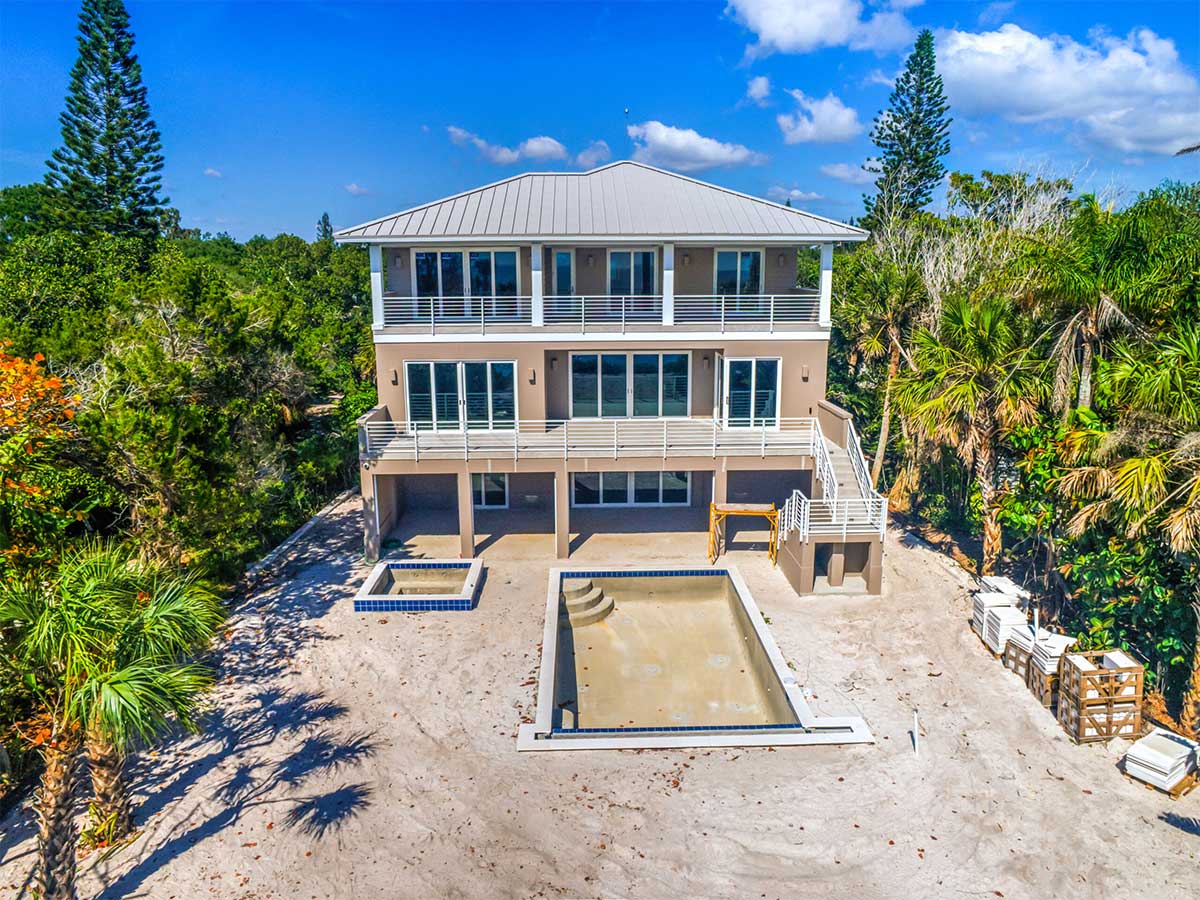 Thinking about building your dream home is an exciting endeavor. Where do you want to live? Proximity to your workplace, shopping, restaurants and your lifestyle activities is important, but the views… The Downtown skyline, a golf course, a nature preserve, the Bay, or the Gulf… That is paramount!
If you are still searching for your dream lot, we recommend hiring a licensed real estate agent to show you all the vacant land available, but in the Sarasota market, there is usually a reason why land is still vacant – Zoning / Buildability, Utility connection, or Flood Zone concerns or issues, –that can add significant costs to a home build. So, we suggest that it is often safer and more cost effective to have your realtor find your ideal lot for you with an older existing home, as tearing down a house is not as expensive as you might think, to build your new dream home that will provide you exponentially more flexibility to creating a home that meets your precise lifestyle than does remodeling.
So now that you bought your lot or are about to…What's next?
Figure out your budget. It's important to all stakeholders to know upfront exactly what you want to spend and / or have a realistic idea of how much you can afford to spend.
Build your team by interviewing individual Architects, Interior Designers, and Contractors or an experienced single source Design+Builder (See our blog – What is Design+Build) that you connect with and build immediate rapport and know you can really trust. The efficiency of both the custom home design and construction processes is only as good as the relationship of the parties involved. This step, in our opinion, cannot be overemphasized and is the most important step of the process – If you can't trust your team to do what they do and create what you want, don't waste your time and money, find someone you can or buy an existing home.
At Vertical | Design+Build, the highly collaborative Design+Build process and buck-stops-here approach brings together Southwest Florida's leading Architects, Interior Designers, Consultant, and Trades under a single contract in a fully coordinated effort to create the custom home of your dreams!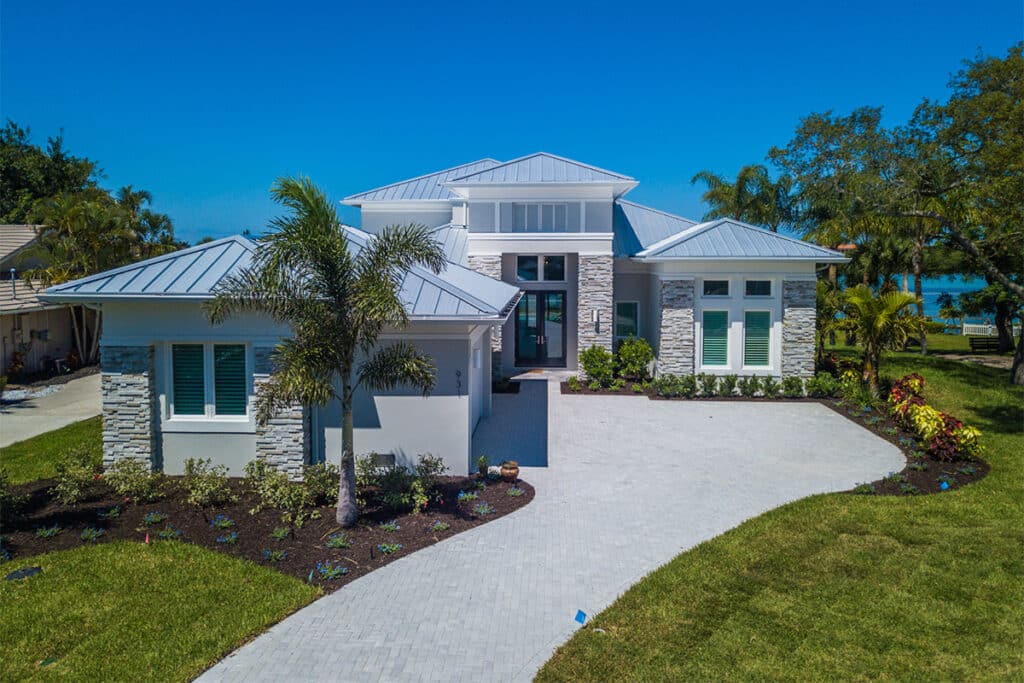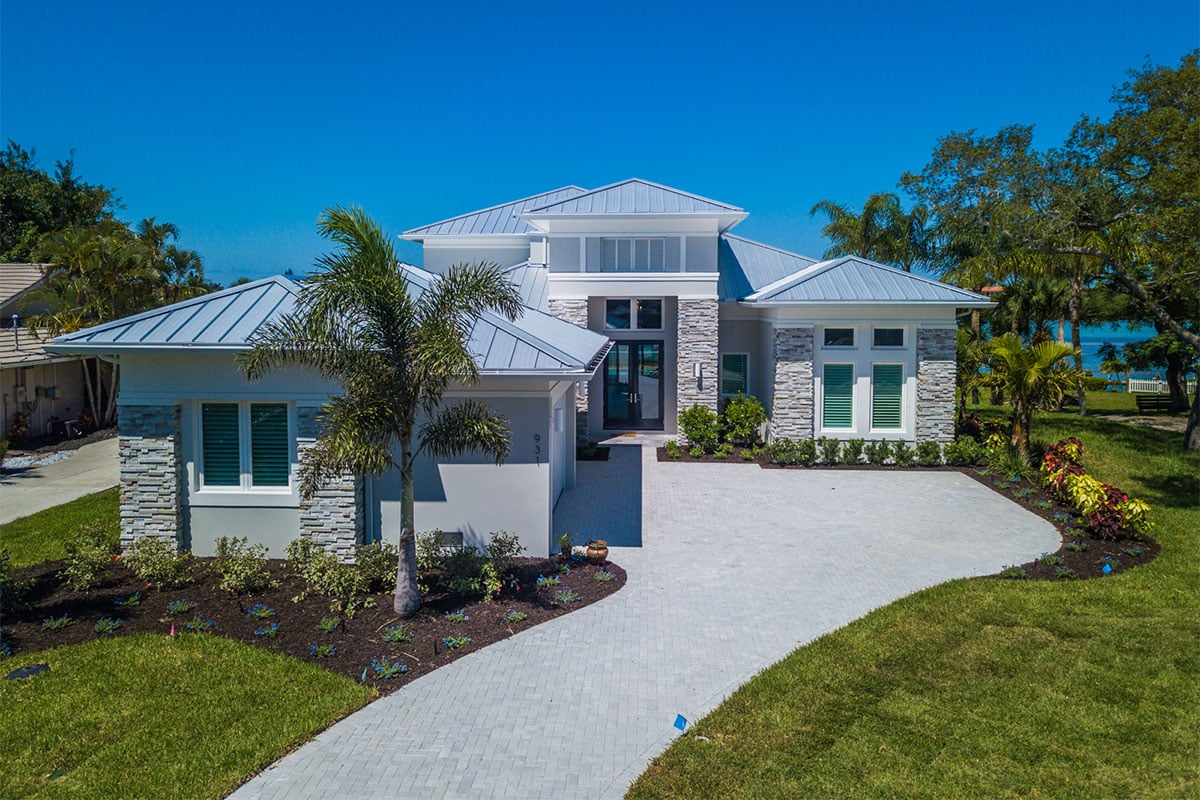 The following 5 step Design+Build process to make your dream a reality is just simply less stressful and more efficient:
1. Communicate your dreams. Collect and provide our Architect & Interior Design team with inspirational photos of your existing home or places you've traveled, or from online sources or magazines. This will allow us to better understand what you want.
2. Help us, help you. After your design team has a broad-brush idea of the style and what you want your home to look like, you will meet to discuss your budget, your lifestyle and the specific requirements of your home. Vertical Design+Build can provide you an immediate solution from our library of designer-ready lifestyle floorplans or create one from scratch that meets the needs of your family's unique lifestyle.
3. A conceptual plan is then developed with your family's mindful input and is presented for your feedback. Your plan is refined through this collaboration and with your approval, a preliminary budget will be provided to be sure the plan matches your budget.
4. Design Development. After budget approval, the team works diligently to fully develop the more technical aspects of the approved plans while you either start shopping for custom finishes on your own or have Trade Mark Interiors, our exclusive Interior Design team do the work for you and present you with fully vetted and coordinated options that match "Your Style of Living".
5. Final Price and Building Commencement. When you have all the selections complete and the building plans are done, you will receive the final price, and upon approval, the Vertical Design+Build team starts building.
Our custom home builders in Sarasota are ready to get started! Give us a call to learn more about Vertical | Design+Build and our process.